STAXS® Sustainability Commitment
Sustainability commitment for STAXS® means that by working differently we want to tackle climate change and scarcity of goods, while doing this we also want to promote a better life
This is mapped out and monitored within the STAXS® Pink Planet project, which ensures that the vision of STAXS® is converted into concrete actions.
STAXS® Pink Planet ensures that we focus our efforts on the areas where sustainable solutions have the most impact, both directly and indirectly and also fully in line with the United Nations Sustainable Development Goals.
UNSDG Goals
STAXS® focuses on 6 of the 17
Clearly defined programs and actions organized around 6 key goals from the United Nations Sustainable Development Goals.
STAXS® Pink Planet
STAXS® Sustainability report
Sustainability is at the heart of STAXS®.Click the link below to view the STAXS® 2021 Sustainability Report.
STAXS® sustainability commitment goes further than just reducing our environmental impact.
it's about:

Creating a better life for employees and the society.
A better more sustainable and responsible capitalism.
Lower customer's climate impact along the value chain.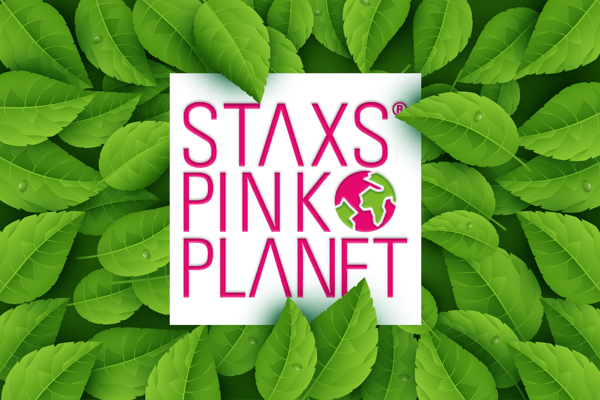 Our actions on
CLIMATE CHANGE
100% green energy
LED Lightning in warehouse
Less travel, focus on home office
Cleaner cars
Maximum valorisation of waste
Recycling of our products
Our actions on
BETTER LIFE
Improve quality of life for all (employees and external)
No gender discrimination male/female ratio 56%/44%
Development opportunities
Opportunities for interns
E-learning

ETI (Ethical trading initiative)
Our actions on
SUSTAINABLE VALUE CREATION
Anti-corruption & bribery policy and training
Supplier code of conduct
Whistle-blower policy
Data protection